Propriétés linguistiques et intérêt didactique des prépositions orphelines françaises
Keywords:
prépositions orphelines, arguments nuls, transitivité, définitude, sémantique
Abstract
This article takes a panoramic look at the syntactic and semantic properties of orphan prepositions in French, i.e. those used without an obvious regime. The subcategorization of prepositions does not always take into account the diversity of constructional patterns in which this distributional class is embedded. The classification criteria are essentially semantic. However, the semantic interpretation is based on the description of the syntactic structure. The analysis of the syntactic behavior of some prepositions and the recognition of the existence of null objects have established the existence of a subcategory of orphan prepositions whose properties must be described. The present study examines their syntactic and semantic functioning, in particular their transitive and predicative character, as well as their relation with adverbs.  The objective is to summarize the knowledge built around zero regime prepositions, by placing them in a didactic perspective.
Résumé
Cet article porte un regard panoramique sur propriétés syntaxiques et sémantiques des prépositions orphelines en français, c'est-à-dire celles employées sans régime manifeste. La sous-catégorisation des prépositions ne prend pas toujours en compte la diversité des schémas constructionnels dans lesquels s'inscrit cette classe distributionnelle. Les critères de classification sont pour l'essentiel sémantiques. Pourtant l'interprétation sémantique prend appui sur la description de la structure syntaxique. L'analyse du comportement syntaxique de certaines prépositions et la reconnaissance de l'existence d'objets nuls ont consacré l'existence d'une sous-catégorie de prépositions orphelines dont il importe de décrire les propriétés. La présente réflexion interroge leurs fonctionnement syntaxique et sémantique, notamment leur caractère transitif et prédicatif, ainsi que leur relation avec les adverbes,.  L'objectif visé est de dresser un état synthétique des savoirs construits autour des prépositions à régime nul, en les inscrivant dans une perspective didactique.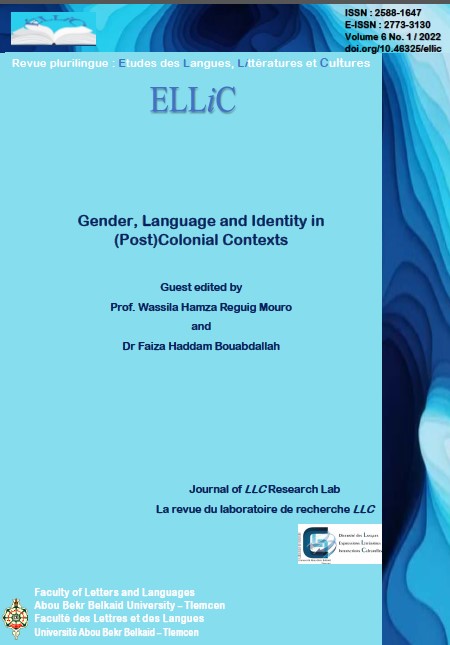 Downloads
How to Cite
Koama, C. (2022). Propriétés linguistiques et intérêt didactique des prépositions orphelines françaises. Revue Plurilingue : Études Des Langues, Littératures Et Cultures, 6(1), 99–108. https://doi.org/10.46325/ellic.v6i1.70